The following guidelines are here to help you and your pet sitter arrange a safe and successful sit so you can travel with true peace of mind.
Creating your listing 
Choosing your pet sitter 
Preparing for your pet sitter 
During the sit 
After the sit 
Creating your listing
As the first thing a pet sitter sees, your listing plays an important role in finding the perfect person to care for your pet. Here's everything you need to know about what to include…
Who are you looking for? Whether you need someone able to drive your dogs to the beach or a healthy, hands-on couple who can handle your pack of pets, write it in your listing. The clearer you are about who you're looking for, the more likely it is that you'll find that suitable pet sitter. 
What are your pet's needs? To ensure you find someone able to properly care for your pet, describe their needs, personality, and any habits or issues. Be as detailed as possible and even include any local rules the pet sitter should be aware of, such as whether dogs in your area are required to wear a tag at all times or a muzzle in public places. 
Please note: owner members must not ask sitters to care for inherently dangerous pets, such as venomous snakes, primates, wolves or wolf hybrids, non-domesticated cats, or alligators. This also includes pets with a history of attacking other pets or people.
Where will your pet's sitter be staying? As part of the special exchange between TrustedHousesitters members, owners must provide their pet sitter with a clean, safe and comfortable place to stay. It must also be private, and so no one other than your confirmed sitter can be there during the sit. Sitters must also be made aware of any home monitoring equipment, like CCTV. 
Your listing should include plenty of information about the place they'll be staying, along with accurate photos. Remember to also detail any of the home responsibilities you would like to hand over, such as watering the plants or filtering the pool. But bear in mind, you mustn't ask your sitter to perform anything that could be considered a professional service, like redecorating the house or running your home business.
When do you need a pet sitter? As an owner member, you can add dates for sitters to apply to as often as you like. You can have multiple sets of dates at one time — just click 'Manage Dates' on your dashboard to add another set of dates.
Trusted tip: When adding dates, remember to also consider how much time you need for a sit handover. While some people only need a few hours to handover, you may want to dedicate a whole day to it. This will mean you need to set your start date to the day before you depart, and then detail this in your listing. 
Why would someone want to stay? Remember, your sitters will provide free pet care in exchange for somewhere to stay. So it's important to make your listing look as appealing as possible — with plenty of pictures — and tell them why they would want to spend time in your area. For example, are there are any local sights they have to see or restaurants you'd recommend? 
Once you've created your listing...
It will then need to be reviewed and approved by our team. This means you may need to wait up to 12 hours before it's live for sitters to see and start applying to. 
In the meantime, we recommend going to your dashboard and preparing your Welcome Guide. From milk delivery timings to your pet's emergency contact details, it's a comprehensive document detailing everything your sitter needs to know to seamlessly step into your shoes.

Choosing your pet sitter
Once your listing is live, sitters can start applying to care for your pets and home. You may have a lot of people applying, so don't forget you can pause applications if you want some time to consider your current applications.
This is the time in which you get to know other members and decide who you'll be welcoming into your home to care for your pet. To help you through this important part of the process, here are three tried and trusted tips:
1. Take your time
While it may be tempting to accept the first person that applies to your sit, remember that it's all about finding the perfect person to care for your pet — so don't rush. 
Simply thank each sitter for applying, and keep them up-to-date in your decision-making process. 
2. Communication is key
There's only one way to choose the perfect pet sitter: communication. By messaging via the website or app, you can get to know sitters without having to share any personal information, like phone numbers. 
Once you've carefully reviewed their application and read their profile — which is where you'll find their references, reviews, andsitter verifications — reach out and ask each other as many questions as you both need to. If possible, we also recommend meeting face-to-face or over video chat. This will allow you to really get to know them and even get your pet's sniff of approval before confirming them as you sitter.
3. Confirm with confidence
Only confirm a sitter once you've discussed the sit in detail and you're sure they're the right person. Again, while you may be tempted to confirm the first sitter you find or someone you've spoken to face-to-face, you are not obliged to confirm them as your sitter. Equally, they are not obliged to accept. 
Please note: owners and sitters are asked to confirm the sit individually, to ensure both parties are committed to the sit. What's more, you can only leave a review for a sitter or receive feedback from them if a sit has been confirmed.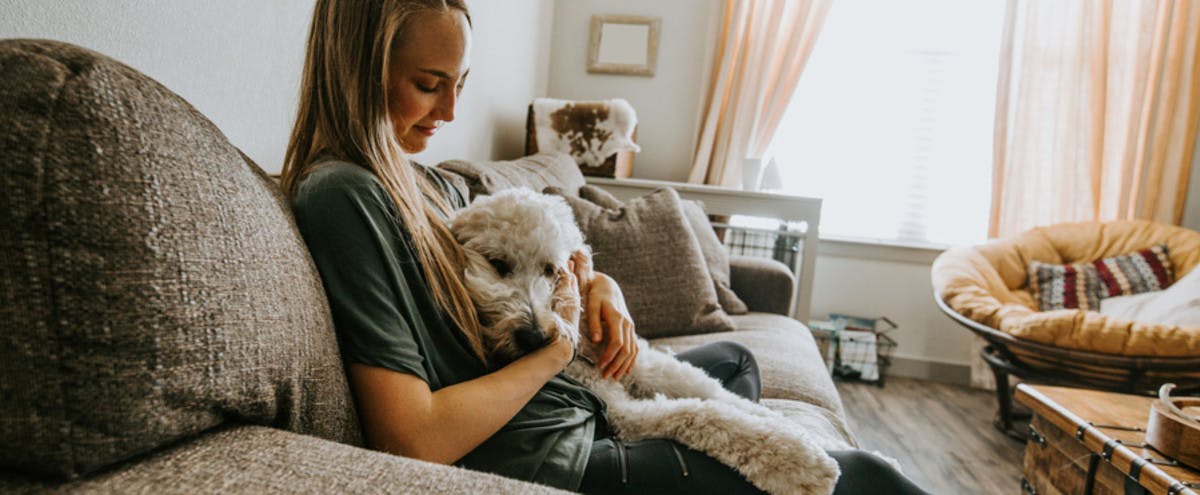 Preparing for your pet sitter
By communicating well before confirming your sitter, you should feel as though know your sitter well — but don't stop talking. Now you've confirmed the sit, it's time to prepare and discuss...
What's in your Welcome Guide: To ensure your sitter is as prepared as possible, ask them to look through your Welcome Guide and let you know whether they need any more information.

Discuss expectations: Set some time aside for you and your sitter to agree on the expectations of the sit before it starts. This includes things like the home care responsibilities, whether a vehicle or internet is provided and, in the case of long-term pet sits, who will pay utility bills. 

Keeping in touch: Would daily pictures of your pet help you travel with peace of mind or would you rather only be contacted in the case of an emergency? You've likely discussed this before you both confirmed the sit, but it's important to reconfirm this detail. 

Pet food and sundries: While your sitter will be there to keep your pet feeling safe and happy at home, you're still financially responsible for your pet while you're away. So if you're unable to leave enough food and resources for the duration of your trip, you must discuss this with your sitter. Perhaps you will leave behind enough money to cover the purchase of these items or agree to reimburse your sitter for anything they need to buy.

Veterinary costs: Of course it's always important to make provisions for unforeseen emergency veterinary care, but it's even more important when someone else is caring for your pet. So be sure to tell your sitter how they should handle any costs that may arise due to your pet falling ill. For example, some owners arrange for their veterinary practice to invoice them on their return, while others ask if their sitter would mind being reimbursed. 

Home care costs: Similarly, it's important to discuss what to do if costs are incurred for home maintenance while you're away. This is particularly important for those arranging for pet sitters to stay long-term. 

Travel plans: Once you've confirmed your sitter, it's likely they'll begin to plan, prepare, and look forward to staying with your pet. Not only does this mean you mustn't cancel the sit, it's also important to start discussing your travel arrangements with one another. This includes sharing: 
Emergency contact details
Your preferred handover time 
Your sitter's expected arrival time 
Your planned departure time 
Whether you'd like your sitter to be home on your return

Please note: as stated in the Terms and Conditions, owners can only cancel a sit when faced with extraordinary circumstances. They must also contact and unconfirm their sitter as soon as possible. 
Preparing your home:
Remember, owners must make sure sitters are welcomed into a clean home. So be sure to tidy up and provide fresh bedding and towels. And for an extra warm welcome, many owners create a special space for their sitter's belongings in the bedroom, bathroom, and kitchen.
As with any guest in your home, we recommend that you put away possessions you'd like to keep private. Also, if there are items that are precious to you or that you don't want sitters to use, secure them safely away. If it's not possible to put them away, simply ask your sitter not to use them.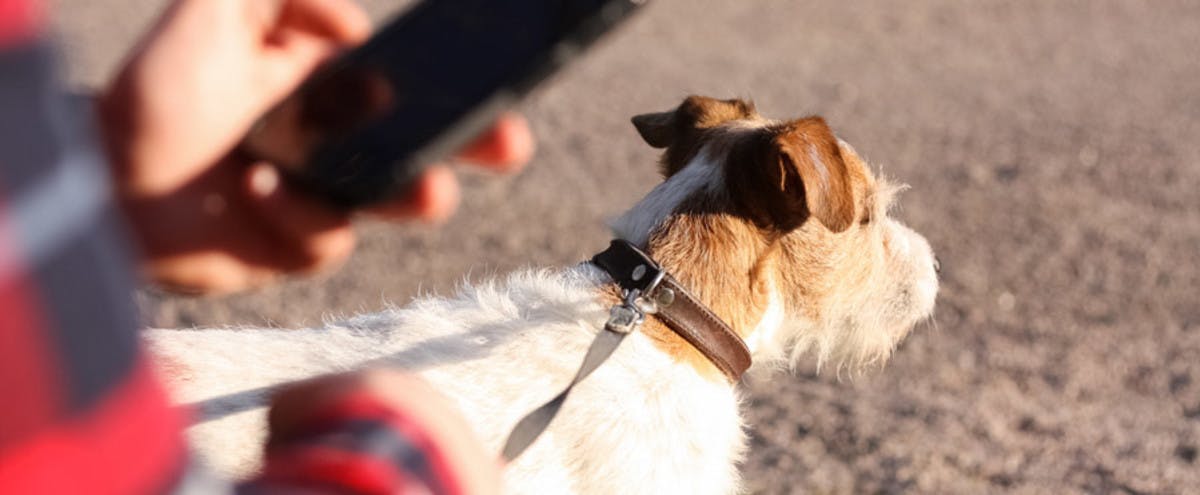 During the sit
A successful sit starts with a great handover, in which you settle your sitter in and make sure they have everything they need. Why not use our handover checklist to help you out? 
After your handover, it's time to give your pet one last cuddle before you set off knowing they'll be safe and happy at home with their sitter. Then, if agreed during your initial conversations, you'll be able to communicate regularly with your sitter while you're away. For many owners, this means receiving updates and pictures of what their pet is getting up to, helping them feel close no matter where they are in the world. 
After the sit
Once you've returned home to your happy pet, there are a few final steps to take: 
1. Be sure to reimburse your pet sitter for any agreed additional costs incurred during the sit. This may include emergency provision for your pet or maintenance costs for your home. 
2. As well as thanking your sitter for caring for your home and pet, head to your dashboard to leave them a fair, factual, and balanced review. This will aid them when applying for future sits and help other owners decide whether they're the right sitter for them. 
3. If you want to discuss your sit or need any other help, just get in touch with your Membership Services team. 
4. If you want to share your thoughts about TrustedHousesitters with the rest of the world, review us on Trustpilot. 
5. Going away again? Add your new dates in plenty of time to find another great sitter for your pet.